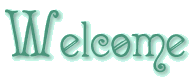 Make us your



Homepage
This free script provided by
Rainbow Arch




Generation No. 1

1. Johannes Peter Herbach
born 1674 in ? Netherlands

died 1753 in Gersweilerhof, Germany.
He married Anna Maria Singer ABT. 1700 in Otterberg, Pfalz, Germany.
He married Christina Jung 22 FEB 1728/29 in Otterberg, Pfalz, Germany.


Children of Johannes Peter Herbach and Anna Maria Singer are:

2 i. Johann Jacob Herbach.

3 ii. Anna Marie Herbach. She married Johann Heinrich Cherdron.

4 iii. Johann Leonard Herbach.

5 iv. Johann Casper Herbach.

6 v. Anna Elizabet Herbach.

7 vi. Yost Harbaugh
born APR 1699 in Aspach, Kaiserslautern, Germany
died 3 APR 1762 in Kruetz Creek, York, Pennsylvania.

Click on a name below to go to that line
Our direct line ancestors is from Yost Herbach
Jacob Herbach
Anna Marie Herbach
Leonard Herbach
Casper Herbach
Yost Herbach
Peter Herbach

IF YOU HAVE ANY ADDITIONS OR CORRECTIONS
PLEASE SEND ME AN EMAIL!!


For specific information on what graphics came from where,
take a look at my Graphic

page.





for stopping by and
PLEASE DON'T FORGET
to sign my guest book!!!
PLEASE VISIT AGAIN SOON AS I WILL
BE ADDING

THINGS DAILY!!!

Created on: March 23th 2008